Founded in 2013, Soul id is a social network dedicated to action and adventure sports. Unlike traditional social networks, Soul id is unique in that it hosts an individual community for every sport that the company offers. Each community member interacts through the social sharing of photos, videos, and text posts. We built the entire Soul id system from scratch on Node.js as a web application, in conjunction with the use of Amazon Web Services for image/video processing and storage. (Note: As of 2018, Soul id is no longer an active community but we still wanted to share the project that we built as it was an impressive system that hosted a great community!)
Problem
The problem Soul id found was a gap in current social networks lacking a community of users with similar interests and passions with a dedicated focus to the sports they love. The plan was to develop a custom social network platform that was scalable, unique and should be API centric for future developments.
The Objective
Develop a custom application which serves Soul id's requirements.
Tool should be REST API compatible.
Build a CMS so the marketing team can manage certain site features.
Develop and integrate a separate place for pushing news (Blog) and selling products (Ecommerce store).
Develop the platform to be scalable and easy to manage.
Our Proposal
The Soul id platform was built as an independent and custom platform as the requirements for the social network were not available in any open-source social network platform. After evaluation of the requirements, it was quite clear that the application should be a custom build.
Our proposal was to build the application on the AWS environment with elastic scaling of servers, allowing Soul id to increase performance at any time while on peak load. For the same reason, instead of using software based load balancers, we used AWS elastic LB to manage connections. For user file storage, we proposed to use Amazon S3 as the storage cloud. Another S3 container was to be used as a DB backup server.
For processing images, a separate server with ImageMagick installation was set up. All the application servers pushed images to be processed on the ImageMagick server, which would later be pushed to the Amazon S3 account using Amazon APIs. For video processing, instead of relying on custom video conversion applications, we proposed to use Amazon Elastic Transcoder. Videos would be uploaded directly to the transcoder and saved later to the Amazon S3 bucket.
Since the Soul id network had mobile interfaces as well, we recommended to build a message pooling service for push notifications. This service was used to implement both iOS and Android push notification systems.
Lastly, Soul id had the goal of selling branded apparel and needed a way to update the public on how the company is doing internally. We proposed to build an eCommerce store and blog separately from the Soul id system to be built on WordPress. We used WooCommerce as the eCommerce platform and the WordPress Posts feature to manage the blog.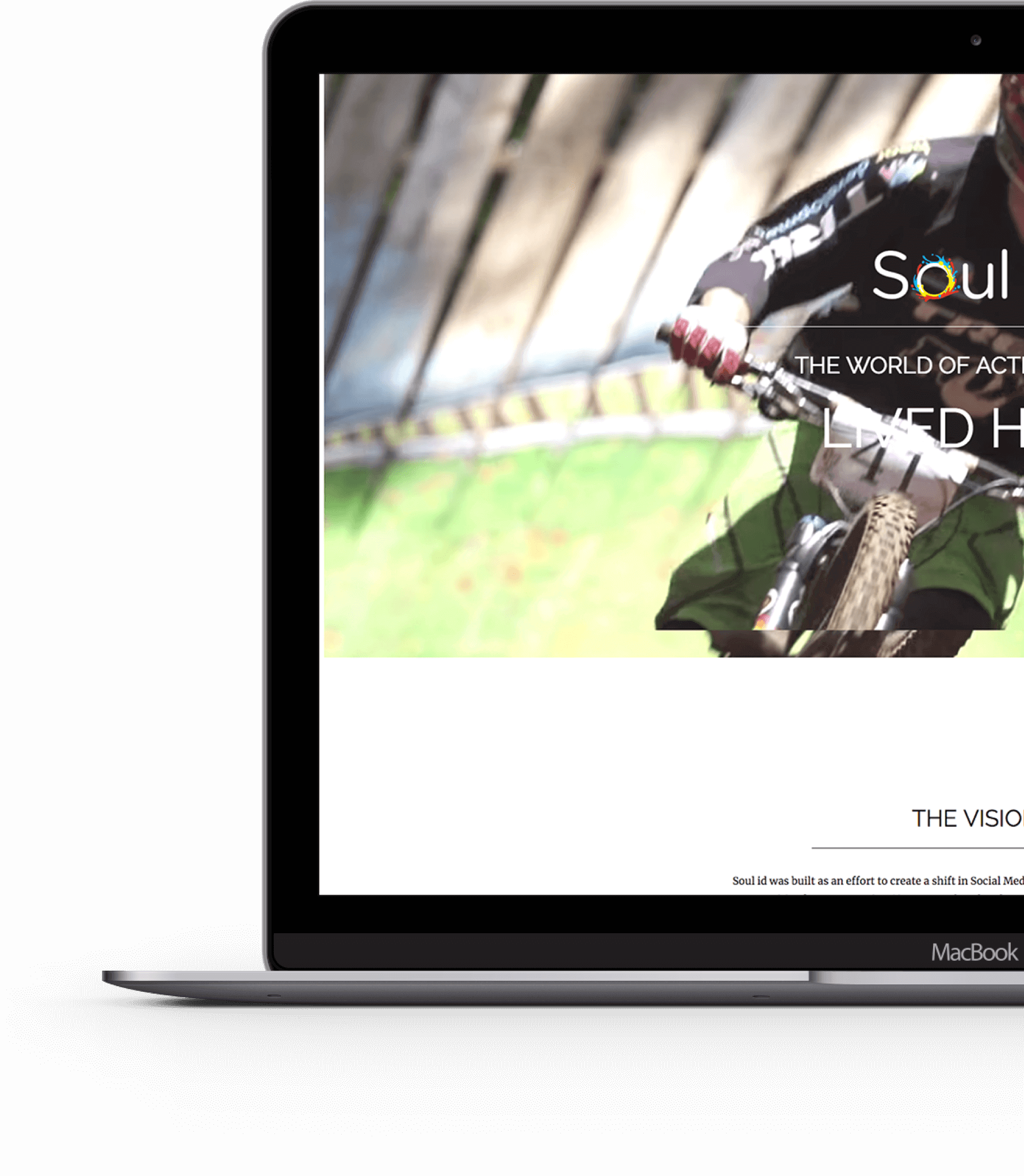 Results
Platform
Developed the Soul id social network platform, including a custom built CMS to manage the social network.
Growth
Fastest-growing brands in the action sports industry, named by NBC.
Scalable
Developed a scalable network platform on the AWS environment.
Mobile App
Developed a mobile app for iOS.